Have you ever wondered what it takes to truly love and be loved? Is it something that just happens, or is there something we can do to make it happen? Perhaps it's a bit of both. After all, we can't control who we fall in love with. But we can certainly control how we love and how we show that love.

What does it mean to love and be loved? To love is to give of yourself unconditionally, without expecting anything in return. It's about being present in the moment and being fully available to the person you're with. It's about listening with your heart and seeing the beauty in every imperfection. To be loved is to feel valued, appreciated, and supported. It's feeling safe and secure in the knowledge that someone loves you just as you are.
So how do you love and be loved? How do you create that space for someone else in your life? Here are a few tips:
Be present.
One of the best things you can do for someone is simply to be present with them. When they're talking to you, give them your full attention. Listen with your heart, and let go of any distractions. This shows them that they matter to you and that you're interested in what they have to say.
Communicate openly and honestly.
Good communication is essential for any relationship, whether it's romantic or otherwise. When you communicate openly and honestly, you build trust and intimacy. This creates a space where both of you feel safe enough to share your thoughts and feelings freely.
Show your affection.
Another way to show someone you care is through physical affection – but only if they're comfortable with it! Physical affection can include things like hugging, cuddling, holding hands, or even just a gentle touch on the arm or shoulder. It's important to read your partner's cues, though – if they're not comfortable with physical affection, don't force it!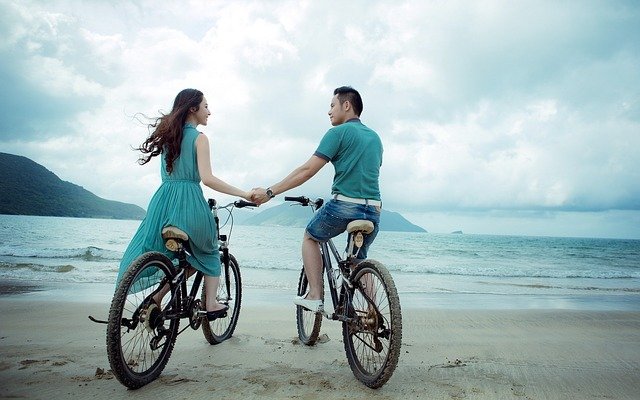 Do things together.
Spending time together is a great way to show someone they matter to you. This could mean going on walks or hikes together, going out for coffee or meals, or simply spending time at home watching TV or chatting. Whatever you do together, make sure it's something both of you enjoy!
Accept them as they are.
Unconditional love means accepting someone for who they are – flaws included! This doesn't mean condoning bad behaviour – instead, it means accepting that everyone has imperfections and loving them anyway.
Appreciate them.
Let them know what you appreciate about them! Whether it's their sense of humour, their kindness, their intelligence, or anything else – let them know why they mean so much to you.
Be there for them.
Sometimes the best thing we can do for someone is simply be there for them when they need us most.
Support their dreams.
One way to show someone we care is by supporting their dreams
Forgive them.
We all make mistakes – it's inevitable! What matters most is our ability to forgive one another.
Keep the spark alive.
Keep things fresh by doing new things together & showing each other small acts of kindness, often.
Say, "I Love You."
Sometimes the most important thing we can do is simply say those three little words: "I Love You."
There's no single formula for how to love and be loved – but there are certainly some things we can do to help create that space in our lives If we want to learn how to love and be loved. We can start by being present with one another, Communicating openly and honestly,… And showing our affection in ways that are comfortable for both of us. If we want to keep the spark alive, Do new things together. And never forget why we fell in love with each other in the first place <3
Title quote by: –David Viscott