There is something primal and untamed inside every woman. It is the part of us that howls at the moon, that knows our power, and that yearns for freedom. This part of us is often suppressed by a society that tells us to be small, to be quiet, to be ladylike, demure, and to conform. But every once in a while, a woman comes along who embodies the wild woman within us all. These women are unapologetic, they are bold, and they are free. They remind us of who we are and what we are capable of. These women are the embodiment of the Wild Woman Archetype.
What Is The Wild Woman Archetype?
The wild woman archetype is all about embracing your authentic self, living life on your own terms, and being unapologetic about who you are. It's about listening to your intuition, following your heart, and trusting that you know what's best for you – even when others try to tell you otherwise. The wild woman is strong, independent, and free-spirited. She knows her own power and isn't afraid to use it.
"A wild woman is a woman who lives within her own right. She knows her own hunger, and she satisfies it. She doesn't attach her worthiness to whether or not she's loved by others; she doesn't text people all day long or spends hours on social media comparing herself to others. A wild woman runs with wolves."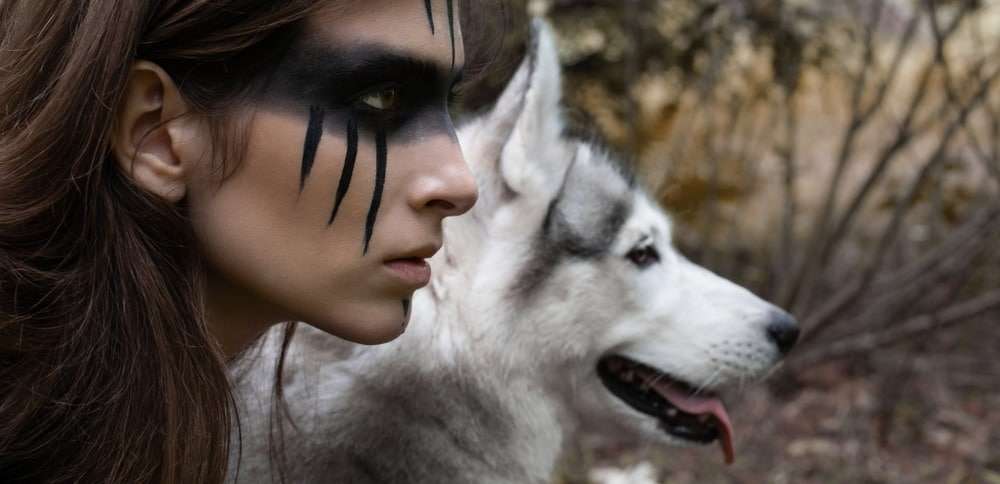 These words, spoken by Clarissa Pinkola Estés, describe the wild woman archetype – an energy that exists within all of us but is often suppressed by society. The wild woman is instinctual, passionate, and free. She is unafraid to speak her truth, and she knows her own worth. The wild woman is a powerful force, and she is not afraid to use her power. She is a leader, a trailblazer, and a force to be reckoned with. But she is also vulnerable, and she has her own demons to battle. The wild woman is complex and multi-faceted. She is both light and dark, good and bad.
To know the wild woman is to know yourself.
To embrace the wild woman is to embrace your true nature.
To be the wild woman is to be alive.
Why Embrace The Wild Woman Archetype?
There are many reasons why you might want to embrace the wild woman archetype. Maybe you're tired of feeling like you have to suppress who you are in order to please others. Maybe you're ready to make some major changes in your life but don't know where to start. Or maybe you're just sick of pretending to be someone you're not. Whatever the reason, embracing the wild woman archetype can help you take control of your life and create the kind of future that you really want for yourself.
How To Embrace The Wild Woman Archetype
If you're ready to embrace the wild woman archetype, there are a few things that you can do to get started. First, take some time to get in touch with your innermost thoughts and feelings. What do you really want out of life? What makes you happy? Once you've answered these questions, start making changes in your life accordingly. Let go of anything (and anyone) that doesn't support your new path. And finally, don't be afraid to show the world who you really are.
If you're ready to tap into your own power and live a life that's true to you, then keep reading. Here are four ways to embrace your inner wild woman:
Get in touch with your body.
The wild woman is very in tune with her body and its needs. She listens to her gut instinct and follows its guidance. To get in touch with your body, start paying attention to the signals it's sending you.
When you're hungry, eat.
When you're tired, rest.
When you need movement, go for a walk or dance around your living room.
Trust that your body knows what it needs and give it what it asks for.
Connect with nature.
The wild woman is deeply connected to nature and its rhythms. She understands that we are all a part of the natural world and that we must respect and care for our planet. To connect with nature, spend time outside every day, even if it's just for a few minutes. Listen to the birds singing and feel the sun on your skin. Breathe in the fresh air and let nature fill you up.
Follow your intuition.
The wild woman trusts her intuition implicitly because she knows that it's always guiding her in the right direction. If you're not used to following your intuition, it might take some practice to get comfortable with it. But the more you listen to it and act on its guidance, the easier it will become. Start by paying attention to the little voice inside your head that's always whispering clues about what you should do next—and then follow its advice!
Be authentic.
The wild woman is authentic in every sense of the word—she is genuine, real, and true to herself at all times. One of the best ways to embrace your authenticity is by being honest about who you are and what you want in life—even if it isn't what everyone else wants for you. It can be scary at first, but once you start living an authentic life, there's no turning back!
If you've been longing for something more than a life of conformity and mediocrity, then it might be time to embrace your inner wild woman—the untamed force of nature within us all who knows her own power and isn't afraid to use it! Ready to get started? Use these four tips as a guide: get in touch with your body, connect with nature, follow your intuition, and be authentic. And remember: there's no one better equipped than YOU to create the life of your dreams! So go out there and do just that 🙂
"She is the untamed force of nature, the one who dances to the beat of her own drum. She is unafraid and unapologetic. And she knows her own power."